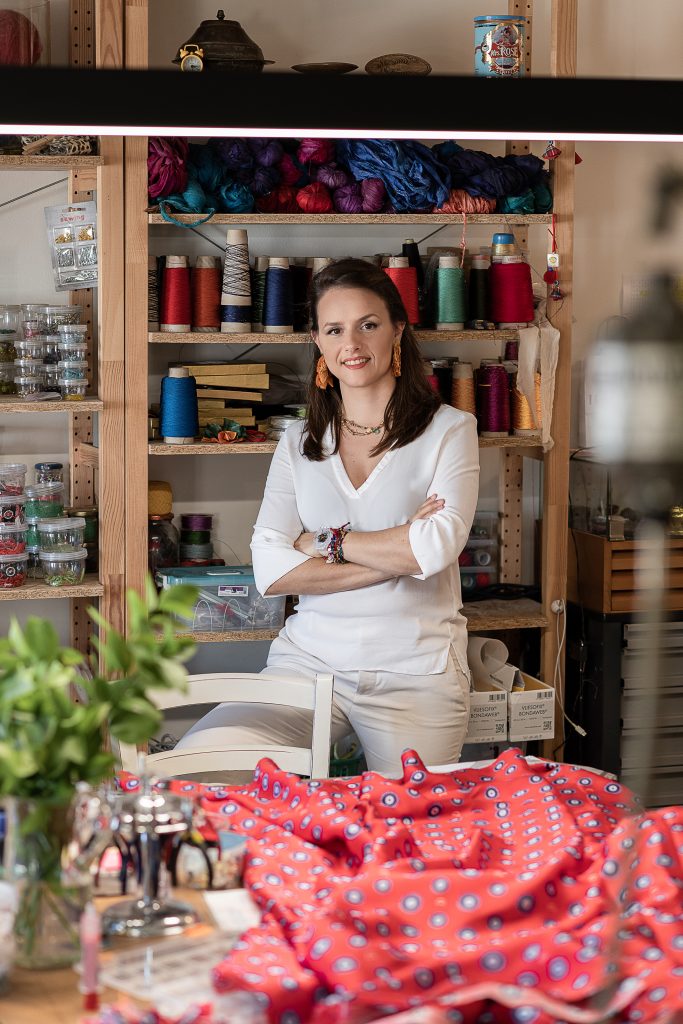 Katerinas Makriyianni participation in the "Greekaba collection" of Christian Louboutin
The new collection of Christian Louboutin, "Greekaba" is the result of the collaboration of K. Kakanias with C. Louboutin. The centra subject is their long-standing friendship and the experiences of Louboutin in Greece.
Their desire was to include in the project Greek artists with skills in order to strengthen the Greekness of the collection.
Katerina Makrygianni created handmade elements which decorated C. Louboutin designs. Specifically, she created fabric beads that adorned all the bags of the collection, as well as a bracelet that was the only jewelry of the collection.
Also, an ankle bracelet that was placed on a beautiful sandal named Konstantinella and a small decoration that was placed on a pasumi named Konstantimule. The last two designs,because they were completely handmade and very demanding in production,  presented as a limited edition with the relative numbering inside the shoe.